Further offers for children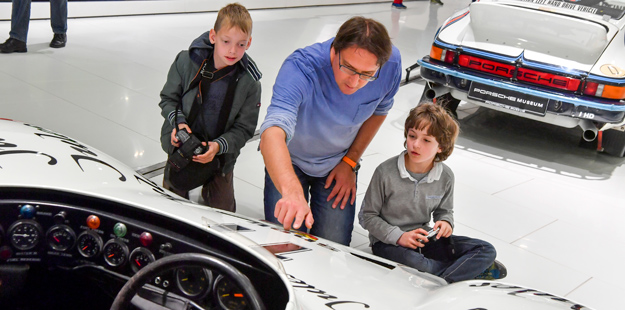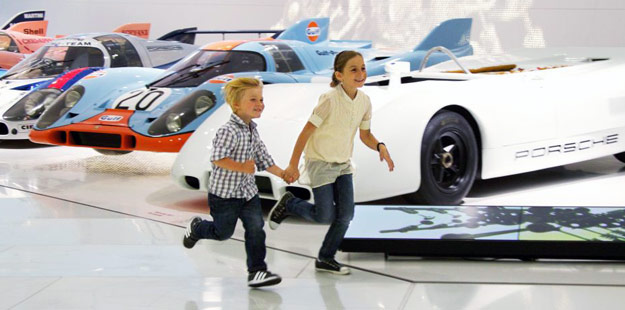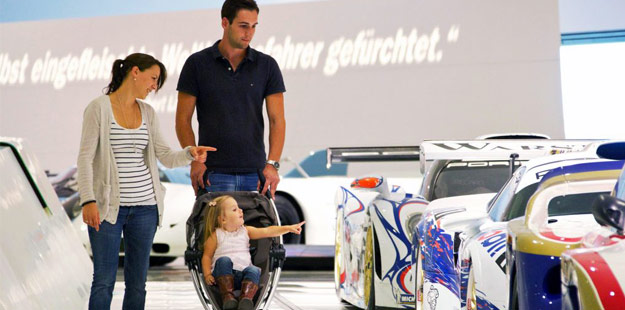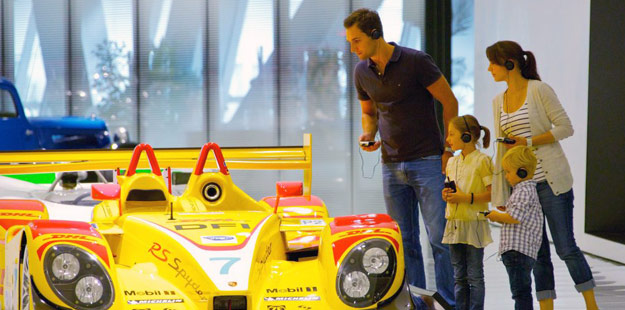 Porsche 4 Kids Rallye
Children can playfully explore the exhibition of the Porsche Museum along the thematic areas with the rallybook. Through a variety of creative and difficult tasks, for example the alphabet soup or the LeMans puzzle maze children learn about characteristics about the Porsche Brand. On each page are small texts with exciting and funny facts, which invite you to look exactly at the exhibits. The "Kids Rallye", as it is called, costs four Euros a child and is on sale only at the ticketing.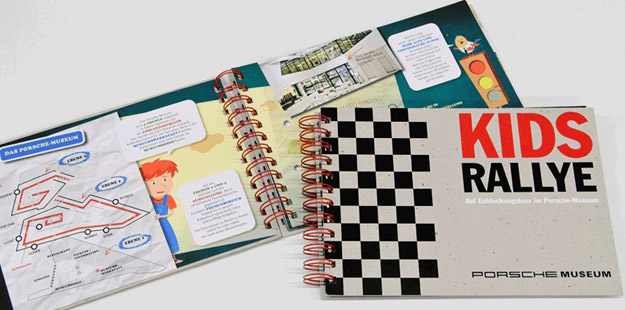 Porsche 4 Kids Guide
In the future, the Porsche Museum will continue to use modern channels and devices to explain its origins and experience in the automotive industry. A new multimedia guide with high-definition touchscreen adds more than 5000 visuals and 700 short films to the previously available audiomaterial and is available in the following languages: German, English, French, Spanish, Italian, Russian, Japanese and Chinese. For children we offer a special version.