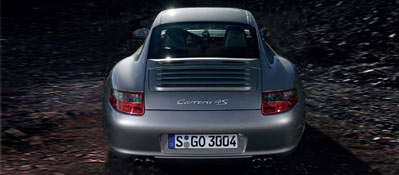 If you're curious and would like to know more about our Porsche Magazine, you'll find selected articles here for you to read as a sample.
We hope you enjoy reading them – and if you want to read more, you can apply for subscription to "Christophorus" online now.
Premiere - 911 Four-ever!
All-wheel for all needs: The Eleven family has grown, with the 911 Carrera 4 and the 911 Carrera 4S. A first look at these new ideas.
Download PDF/ 365 KB
Driving - Schiller's Collar
The 200th anniversary of the death of the great poet Friedrich Schiller makes 2005 the "Schiller Year" reason enough for a literary tour in a Boxster.
Download PDF/ 614 KB
History - (Grand)Mother's Day
The 718/8 RS Spyder from the Porsche Museum was a permanent feature of the racetracks during the sixties. The so-called "Grandma" has now been carefully restored.
Download PDF/ 272 KB
Culture - Small is Beautiful
A Porsche Center can serve as a stage especially for world-class stage and screen actor Klaus Maria Brandauer, reading on the "David Principle."
Download PDF/ 231 KB
Column - Park and Chide
A woman views her car from a distance the curb she's parked it next to. But there's more to cars than parking.
Download PDF/ 59 KB
Lifestyle - Hot on the Trail of Summer
Taking your car on vacation leisure researchers see a Trail of Summer yearning for individuality that transcends mere utility. The Boxster, the Eleven and the Cayenne help make it come true.
Download PDF/ 350 KB